We Are Digital Practitioners
We work collaboratively as a team of strategists, creatives and technologists to understand opportunities, define solutions and transform businesses.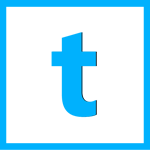 trance has the expertise to help you increase sales, introduce new products, enhance your corporate image and more
We work with top-quality expert in both the creative and technical fields, each bringing their individual expertise to the task at hand. Our mission is to design and implement creative, cost- effective and results-oriented programs that influence decision makers.
We influence our knowledge and experience in new media to bring new ideas from a rapidly changing environment. Whether you are seeking a turned out solution or looking to supplement internal capabilities, you can expect an exceptional service that will translate your product into increased sales and profits. Using state of the art technologies, we work hard to deliver dynamic advertising that will make the most of your investment. trance media also produces magazine advertisements for the company